We are selling at competitive price antimony trioxide (Sb2O3) used aid flame retardants, pigments, glass, and catalyst.
For more information, please contact us by email/ phone.
Product information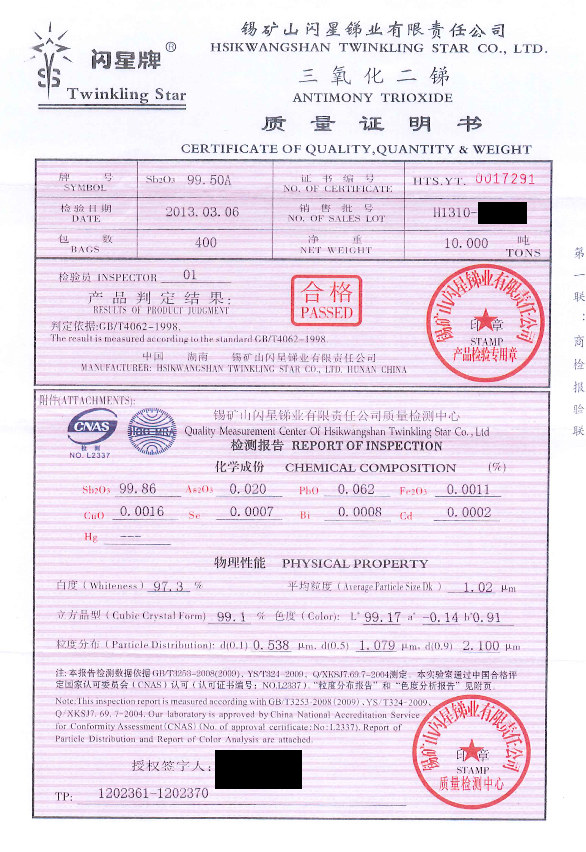 Information(Click to large image.)
Standard grade →
Special grade →
A product standard of antimony trioxide (China Twinkling Star)
Chemical composition
Physics performance
Sb2O3
As2O3
PbO
Fe2O3
CuO
Se
whiteness (deg.)
mean diameter
99.50%
0.06%
0.10%
0.01%
0.00%
0.01%
93%
1.1μm
99.90%
0.02%
0.04%
0.00%
0.00%
0.00%
93%
1.1μm
* We can accommodate special packing upon your request;
after sieve 80 mesh, we can pack the material in;
(For example)
4 kgs PVC bag
25kgs paper bag
500kgs flexible container bag
800 kgs flexible container bag
*We also available other packing style, so please contact us.